57th Annual Membership Election
Congratulations to incumbents Pedro R. Martinez and Paul D. Leon Guerrero on winning the 2020 Annual Membership Election for Coast360's Board of Directors! We are proud to have Peter Roy and Paul continue to be dedicated members of our Board. Our Board of Directors ensure our members' interests are at the forefront of everything we do. This is the credit union difference. Together we thrive.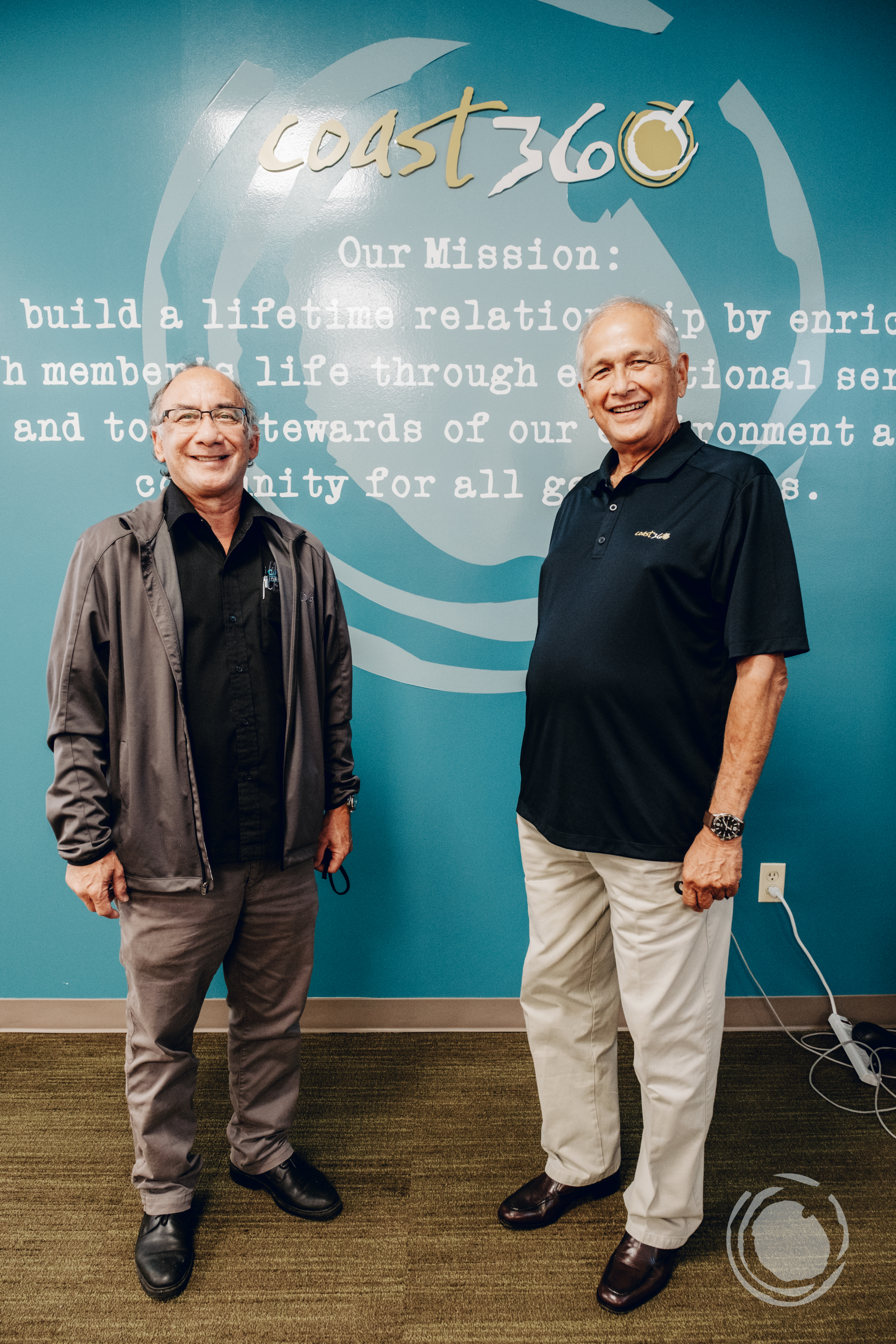 Download the 2019 Annual Report
Congratulations Winners!
We would like to thank all members who came out and voted for their credit union leadership. Each voter earned an automatic entry for our member giveaway. We would like to congratulate the following winners:
Aflague, Laurie T.
Arellano, Tonni Lee U.
Atalig, Jessica A.I.
Barnes, Connie C.
Blas, Julie Dolores G.
Calvo, Paul Daniel G.
Camacho, James Thomas P.
Camacho, Vincent C.
Cepeda, Freddy A.
Charfauros, Samantha Rose A.
Chargualaf, Kenneth P.
Chogolmad, Paul
Dela Rosa, Marie P.
Diaz, Euglenn V.
Dominguez, Katharine L.
Duarosan, Ceferino A.
Duenas, Christopher M.
Duenas, Gregory G.
Duenas, Margarita A.
Eclavea, Christopher T.
Evangelista, Alan V.
Flores, Lola Lou P.
Guerrero, Monique B.
Hoffschneider, Pearlita L.
Howard, Bruce E.
Hualde, Charisha LM
Laguana, Carmen A.
Leon Guerrero, Ida MQ
Leon Guerrero, Michelle R.
Lujan, Kristine Nicole R.
Mafnas, Peter D.
Mantanona, Johnny R.
Mendiola, Denise R.
Paulino, Frankie F.
Paulino, Michelle T.
Perez, Brian J.
Pido, Monica L.
Quinata, Patricia P.
Sablan, Pascual V A
Santos, Eugene H.
Santos, Garren G.
Servino, Benito S.
Stovall, John V.
Taijeron, Alicia Marlene A.
Taitague, Rodney P.
Winners can claim their prize at our Maite member center greeter station during regular operating hours. Must show a valid ID.
Go to main navigation