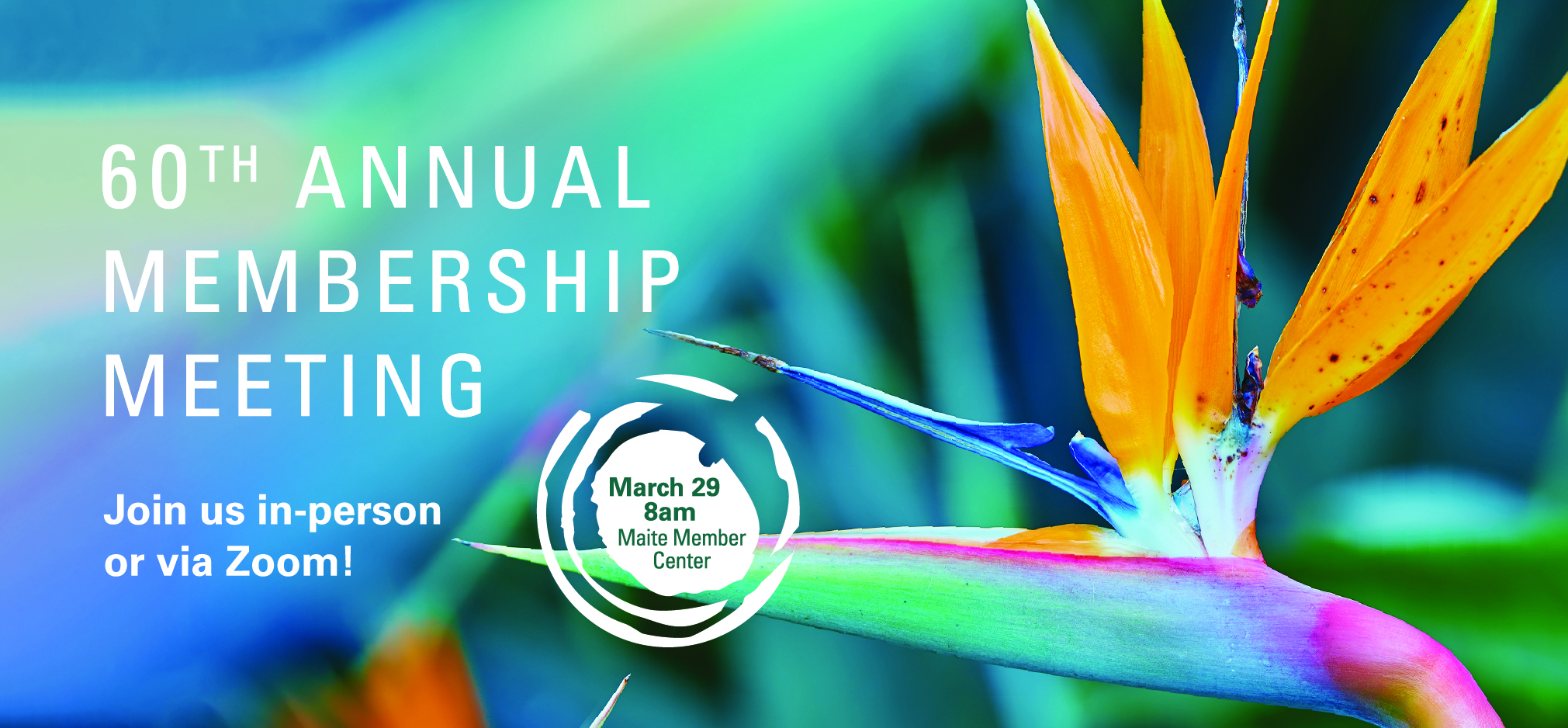 Our 60th Annual Membership Meeting will be held on Wednesday, March 29, 2023, at the Maite Member Center. We invite members to join us and learn more about our credit union's achievements as well as new and exciting events coming up!
Join us!
When
Meeting: March 29, 2023 | 8 am
Maite Member Center only
Masks are not required but are encouraged for entry.
Join us via Zoom!
RSVP is now closed. Zoom link will be emailed to those who registered.


Click to view our Annual Report

No election for Board of Directors
The Coast360 FCU Nominating Committee approved two candidates for the Board of Directors. With two (2) vacant seats and no valid nominations received via petitions, there will be no election by ballot or nomination by the floor accepted. As a result, incumbents Mr. Pedro R. Martinez and Mr. Paul D. Leon Guerrero have retained their seats on the Board of Directors.
Go to main navigation