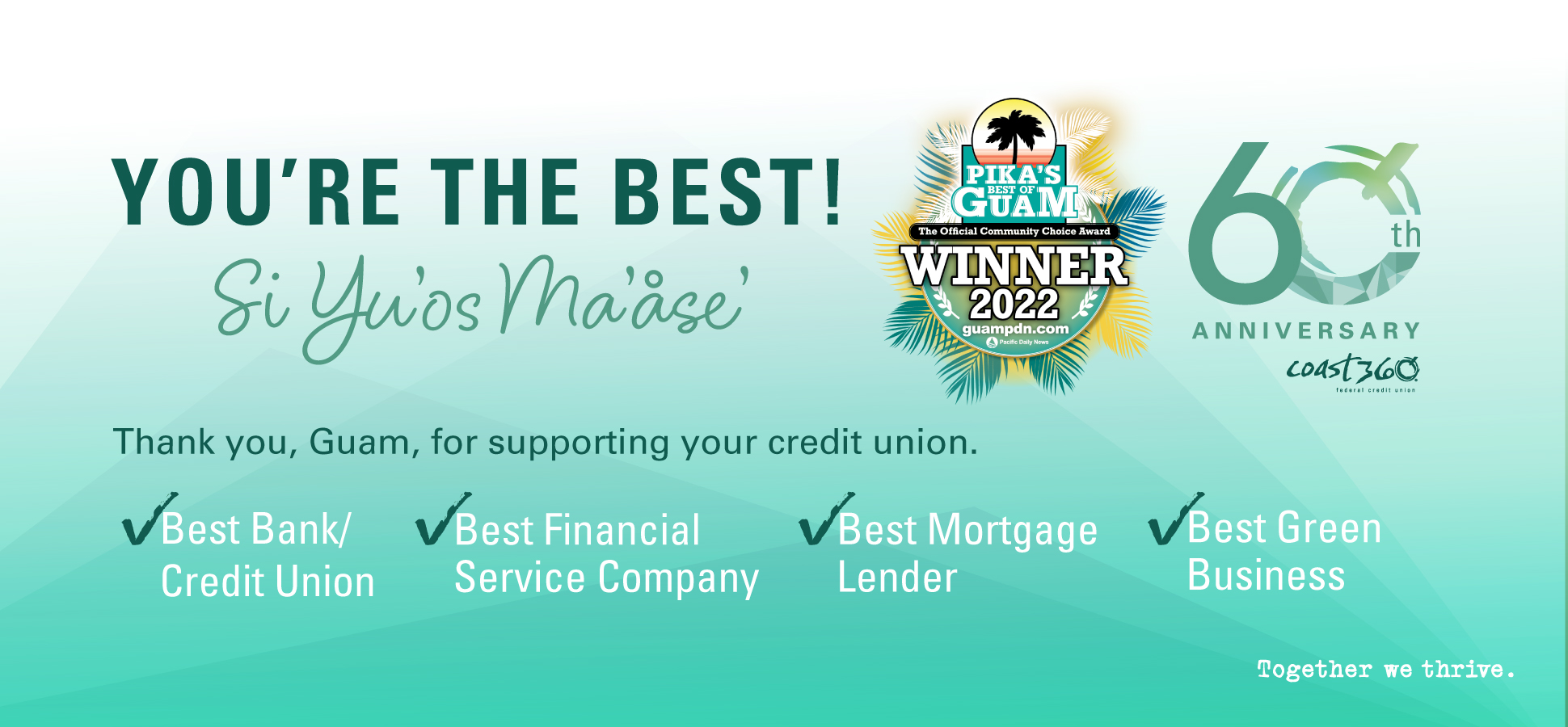 Pika's Best of Guam
We are proud to serve as Pika's Best Bank/Credit Union for a third year in a row! Thank you to our members, and congratulations to our fellow winners as we all strive for the continued success of our island community.
Together we thrive.
Thank you for choosing Coast360!
Best Credit Union
Experience the credit union difference with affordable savings and loans, personalized service, free access to Banzai® financial literacy courses, innovative banking tools, and more.
Best Mortgage Lender
Our locally accessible Mortgage Team offers competitive rates to help members realize their dreams of homeownership, including residential, home equity, construction, and VA loans.
Best Financial Service Company
As a not-for-profit institution, we are committed to enriching the lives of our members with higher rates on savings and lower rates on loans.
Best Green Business
In our mission to be stewards of the environment, we continue to seek out new and emerging ways to reduce waste and save resources.
Go to main navigation