Coast360 in the Community
At Coast360, we strive to build lifetime relationships with our members. This means our efforts to enrich our members' lives go beyond a financial aspect. Driven by the "people helping people" philosophy, a value on which credit unions were founded, we are committed to investing in our community to create an island that our members and future generations can be proud of.
Coast360 donated $10,000 in supplies to assist with the Super Typhoon Yutu reconstruction efforts in the CNMI. In partnership with the Håya Foundation, wheelbarrows, headlamps, gardening supplies, and more have been donated to our neighboring islands.

Coast360's 2017 eCoast5K Run & Family Fair raised over $25,000 for local sustainability projects and recycling initiatives to include Project Heritage with the Island Beautification Task Force, Farm to Table Guam Corp., i*recycle Guam, Micronesia Conservation Coalition, and the MTM Mayor's Office.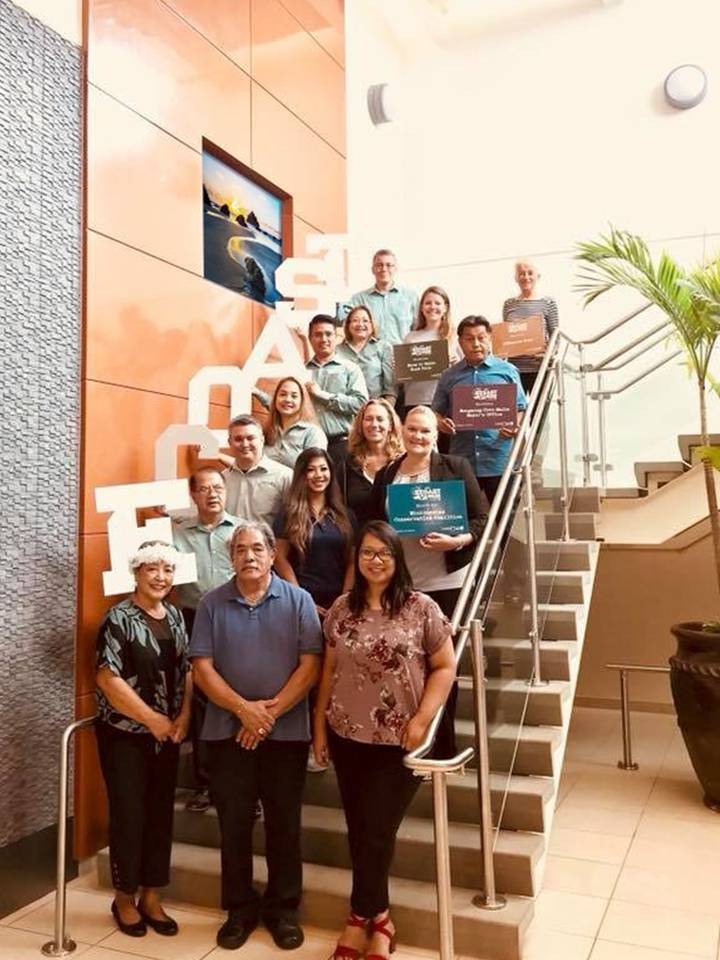 Coast360 & UOG Refresh Mangilao Bus Stop
In May of 2017 Coast360 partnered with the University of Guam to refurbish the bus stop with new artwork designed by UOG Fine Arts Graduate, Niell Catangay. In addition to the bus stop partnership, Coast360 donated $1,000 to UOG's Fine Arts Program. In 2014, the credit union donated $20,000 to the Rigalu Foundation in support of the 'The Bus Stops Here' Campaign. The donation funded the construction of a permanent bus shelter for Mangilao school children.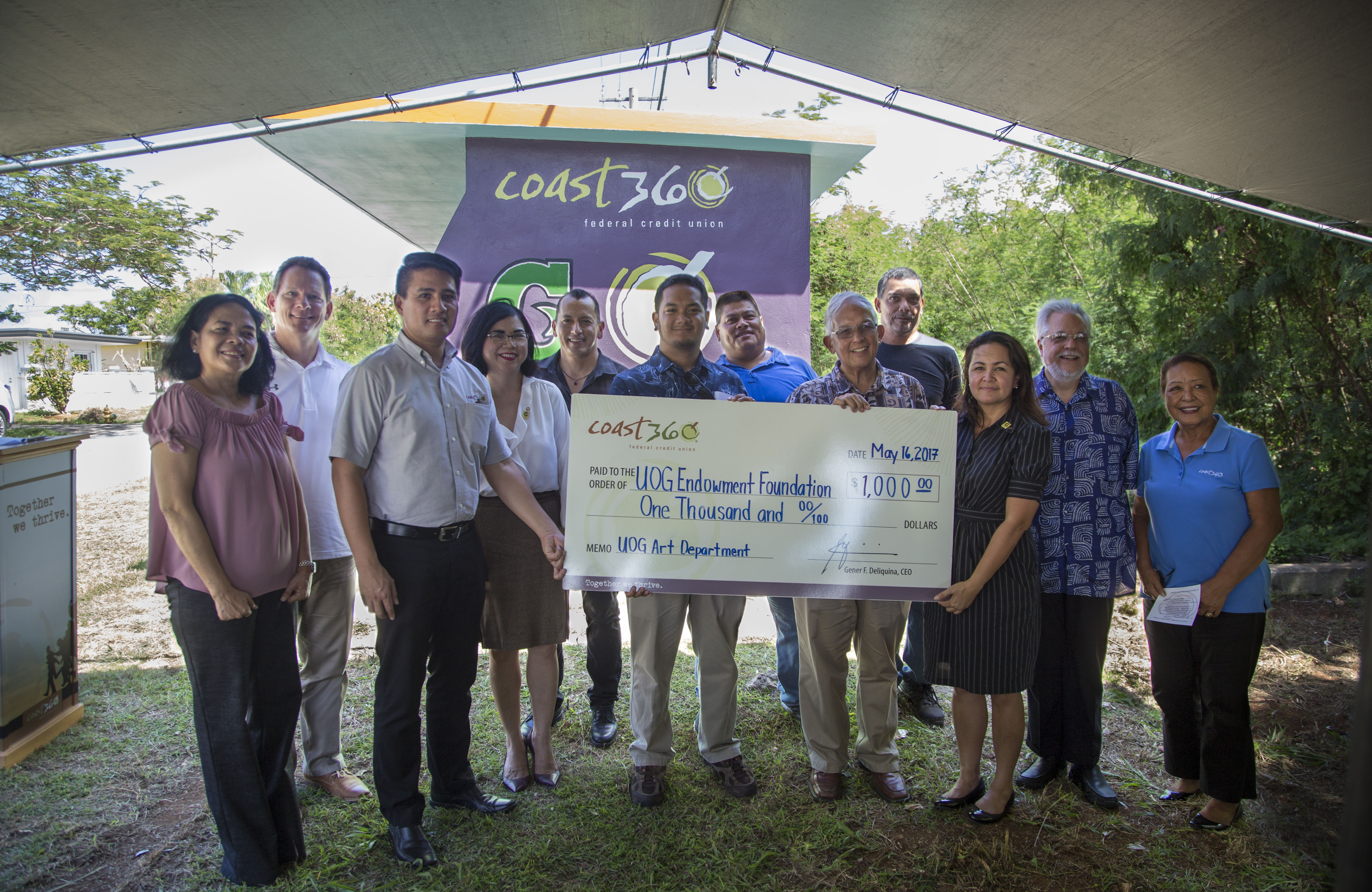 Relay for Life 2017
As stewards of our community, the employees and families of Coast360 Federal Credit Union stood with Guam at the 2017 Relay for Life. The credit union also raised over $7,000 for the American Cancer Society in support of all those affected by cancer.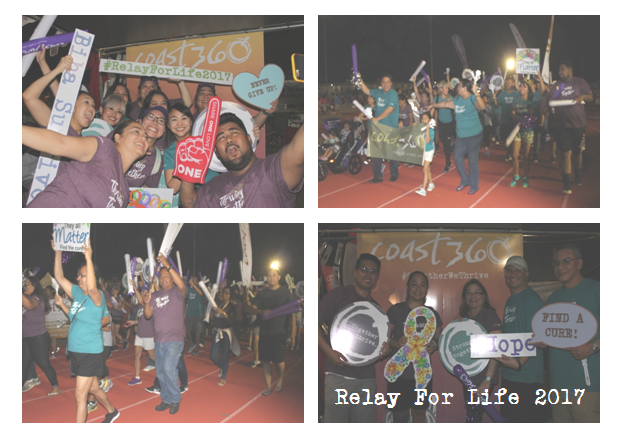 $13,000 to Support Sustainability Projects
Proceeds from the 1st & 2nd Annual eCoast 5K Runs were donated to 4 organizations whose efforts were focused on island sustainability.
(Also see Press Release - Coast360 Raises $19,000 for Sustainability Efforts)
More community images coming soon!
Go to main navigation