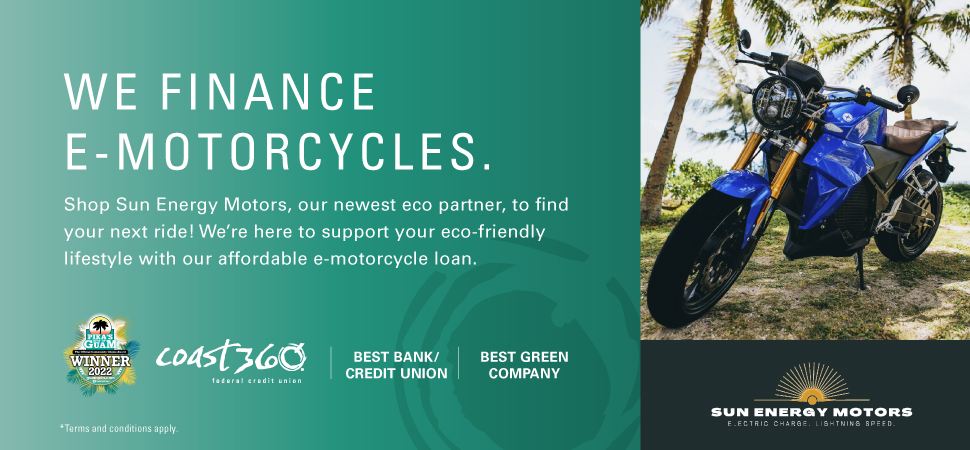 Electric Motor Cycle Loan Special Limited time offer
Save money and the environment with an eco-friendly option for transportation. Finance your fully electric motorcycle at Coast360 today!
Features:
Rates as low as 2.50% APR*
Up to 100% financing
Terms up to 60 months
No prepayment penalties
Automatic payments available
Pre-approvals available
Apply today!
Click here to apply online. Have your two latest check stubs and other proof(s) of income ready for upload.
*Annual Percentage Rate (APR) is effective 02/04/2023 and offered for a limited time only. The APR, amount financed and terms may vary depending on each individual's creditworthiness. Up to 100% financing is available to qualified borrowers of electric motorcycles. Electric motorcycles financed must be in Guam. A motorcycle license is required for applicants. Other terms and conditions apply. All Coast360 rates, terms and conditions are subject to change at any time and without notice. Coast360 membership is required upon loan closing.
Go to main navigation