Online and Mobile Banking Upgrade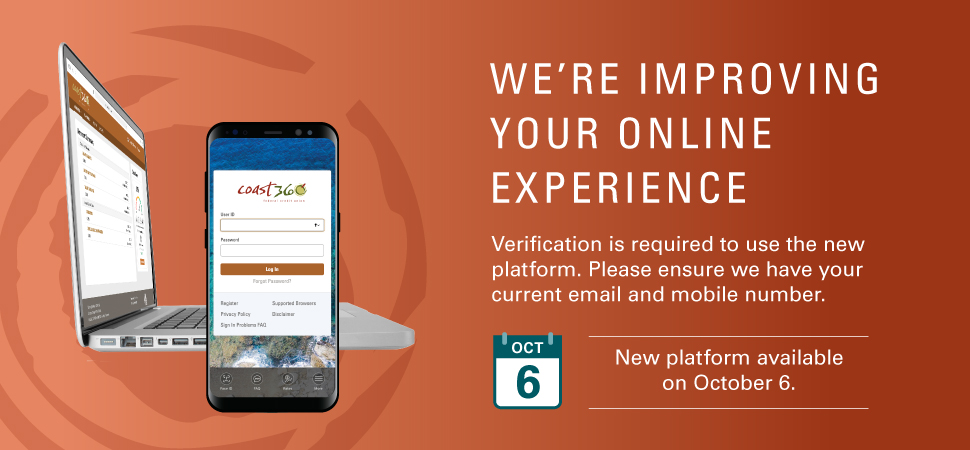 We're making exciting enhancements to your online and mobile banking experience. For a smooth transition to the new system, we want to ensure we have your updated email and phone numbers. To update your information, complete a Member Update Form and submit to any Coast360 location near you.
While we do not anticipate any service downtime, new online banking enrollment will be temporarily unavailable on October 1 - 6.
What's New?
Credit Tracking
Stay on top of your credit performance with regular updates to your credit score and activity.
Enhanced Card Control
An integrated feature in our mobile app to give you more control over your debit card. Turn your card on or off at any time, or when lost or stolen, establish spending limits, receive card activity alerts, and more!

Other convenient features


Access to your joint accounts; set up travel notices; integrated with Quicken / QuickBooks; and more!
More information will be shared in the coming weeks. Should you have any questions, please call us at 671-477-8736 (toll-free from the U.S. mainland at 1-866-217-4858) or visit our Contact Us page for general inquiries.
We are excited to bring you a new and improved online banking experience!
Together we thrive.
Go to main navigation