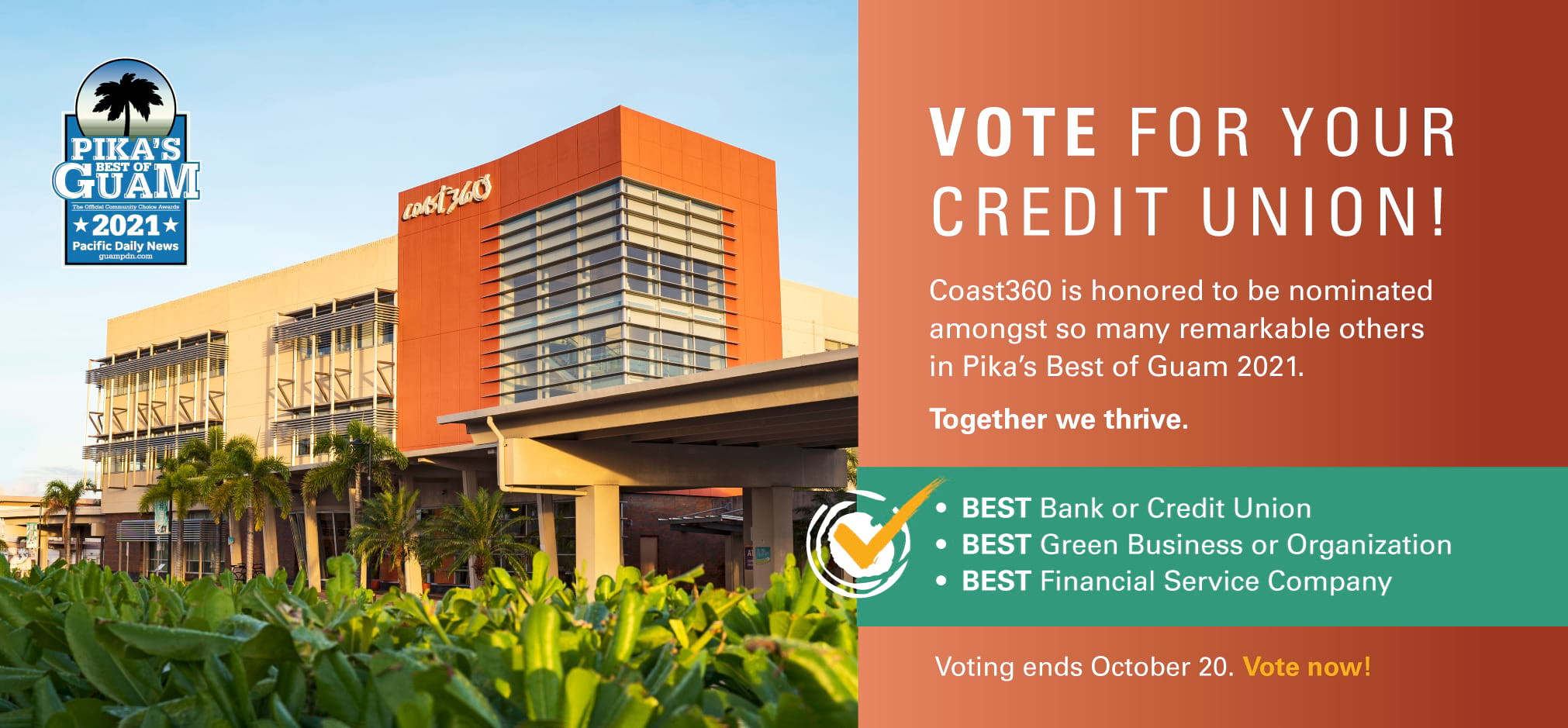 VOTE for your CREDIT UNION!
Proudly serving Guam for over 59 years, we are honored to be nominated for Pika's Best of Guam 2021! We are humbled by the support of our members and our community and would appreciate your vote in the following categories:
You may vote daily until October 20th. To vote, visit guampdn.com/contests or click on the individual categories above.
Thank you for your trust and confidence. Together we thrive.
Go to main navigation