New and Used Auto Loans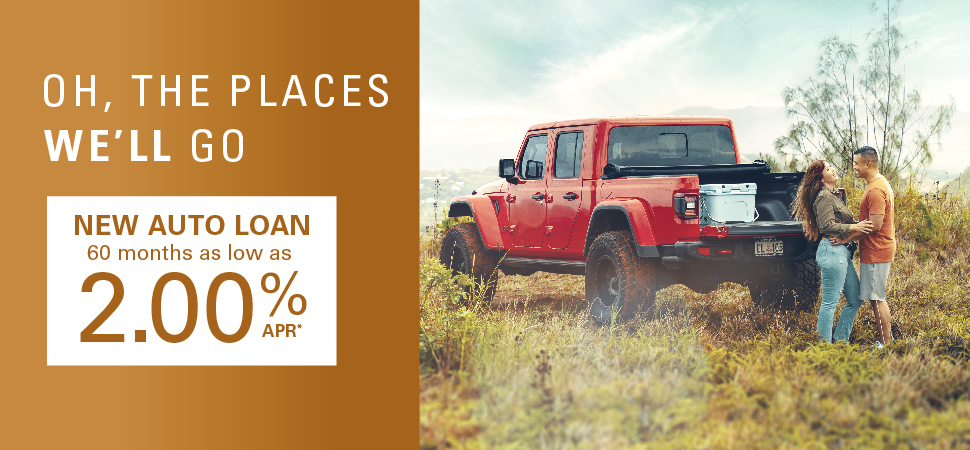 Thinking about a new set of wheels? With flexible financing options to fit your needs, Coast360 can help you hit the road with ease.
Benefits
Up to 100% financing
Terms up to 7 years (New Auto)
Competitive rates
Pre-approvals and refinancing available
Rates
Type

36 mos.


APR* as low as

48 mos.




APR* as low as

60 mos.
APR* as low as
72 mos.
APR* as low as
78 mos.
APR* as low as
84 mos.


APR* as low as

New
1.50%
1.75%
2.00%
2.25%
2.50%
3.25%
Used
1.75%
2.00%
2.25%
2.50%
2.75%
3.50%
Refinance your auto and save
Click here to find out how you can save on interest payments when you refinance* your 2021 auto loan.
Not sure how much you can afford?
Use our Calculators to calculate a loan amount based on what you can afford to pay each month, or contact us to request for an appointment to speak with a loan officer.
Ready to Apply?
Click here to apply online today.
*Annual Percentage Rate (APR) is effective 7/1/21. The APR, amount financed and terms may vary depending on each individual's creditworthiness and vehicle model year. Up to 100% financing available to qualified borrowers of new auto loans. Other terms and conditions apply. All credit union rates, terms, and conditions are subject to change at any time without notice. Coast360 membership is required upon loan closing.
Go to main navigation