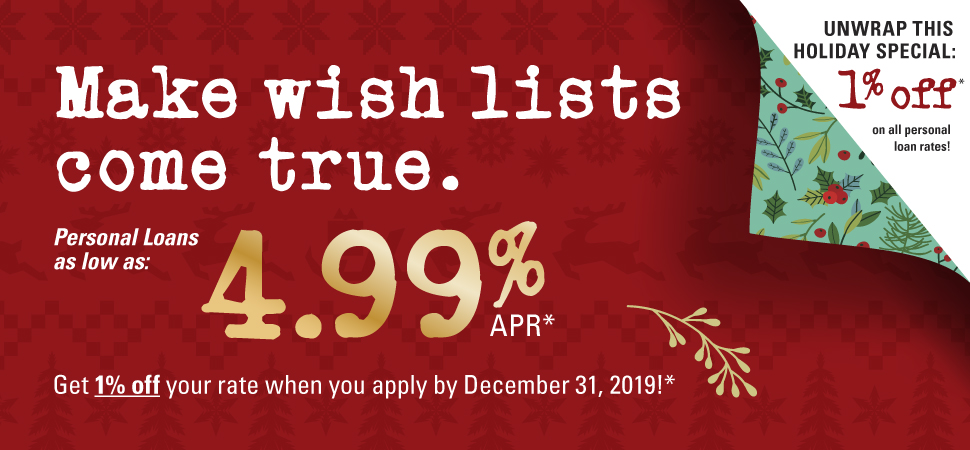 Features & benefits:
Finance up to $50,000
Flexible terms
No application fee
No prepayment penalty fees
Just in time for your holiday shopping, we're offering 1% off your personal loan rate when you apply by December 31, 2019.

Find out what fits your budget.
Use our calculators to calculate a loan amount based on what you can afford to pay each month.

*APR is Annual Percentage Rate and is effective 7/1/19. The loan rate, amount financed, and terms may vary depending on each individual's credit history and the credit union's underwriting standards. Terms and conditions apply. 1% discount offer is only valid on new loans and cannot be used to pay off existing Coast360 loans. Offer is good for loan applications submitted by 12/31/19. All credit union rates, terms, and conditions are subject to change at any time without notice. Coast360 membership is required upon loan closing.
Go to main navigation