What's New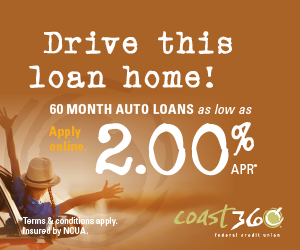 Auto Loan: Buy or Refinance
Purchase your next vehicle at these low rates, and save on interest and monthly payments. Plus, refinance your current 2020 vehicle and we'll cover your DMV recording fee* and waive your auto inspection. Learn more...
Youth Banking Program
Kick-start your child's financial journey with Kids360 and Teen360. Learn more...

Financial
Resource Center

Community & News
57th Annual Election
Find out who this year's winners are for the Board of Directors and see if you're one of the lucky winners of our member giveaway! Learn more...
A new way to thrive
As the pandemic compels our community to distance, we continue to find opportunities to connect. Read more...
Go to main navigation